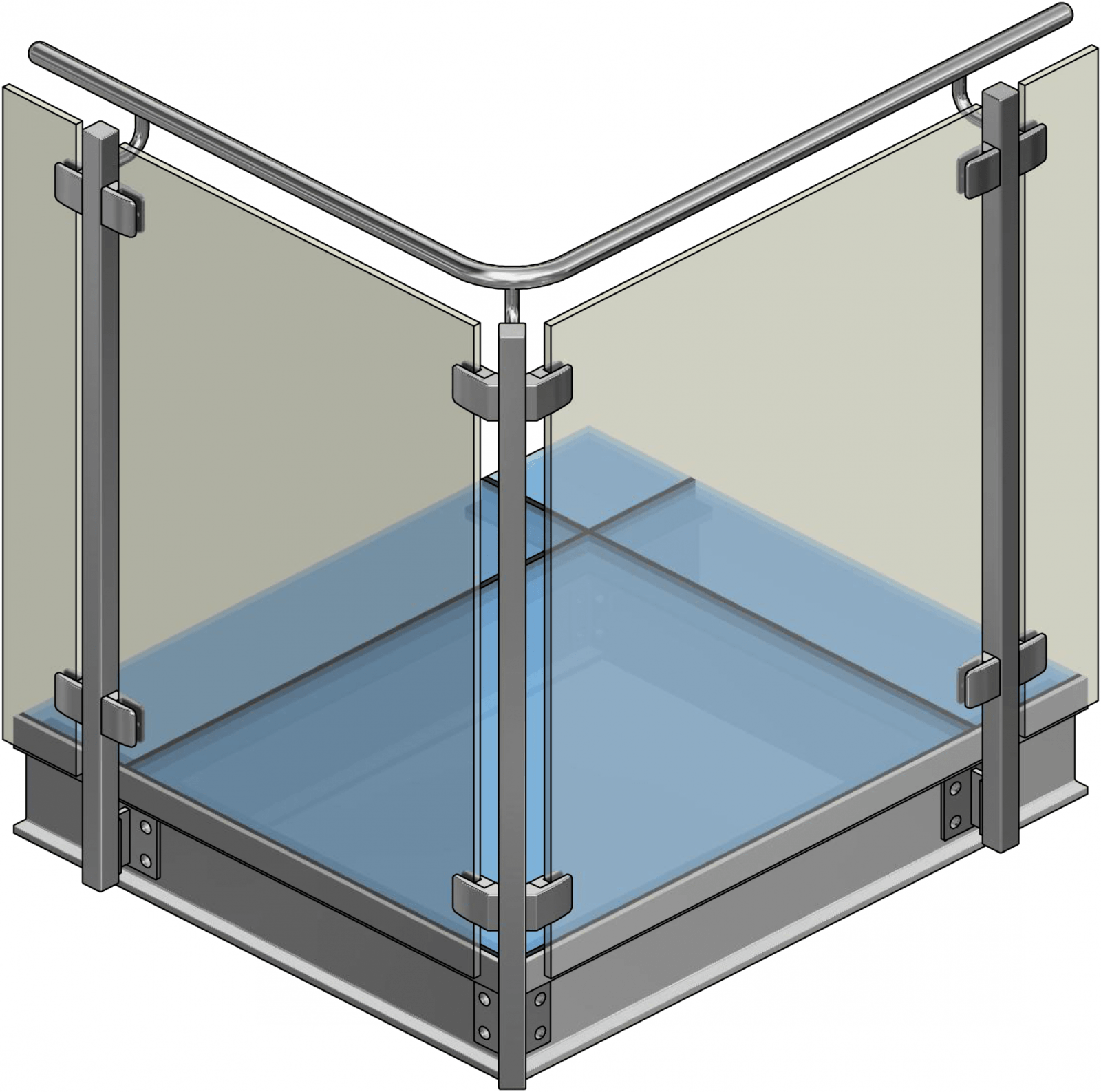 The added space a deck provides to your home is priceless. This space often becomes a sanctuary for your friends and family to relax and unwind. The layout and materials used work together to create something that can be simple and ordinary or transcending and extraordinary. In addition, your deck should add something to the spaces surrounding and adjacent to it. This includes the space below the deck, which often becomes a dark and uninviting space. SkyDeck™ does all of these things.
Our SkyDeck™ system is a complete package. It consists of our proprietary structural framing members made of extruded 6063-T6 aluminum, EPDM fitted snap on setting gasket, 1 ¼" triple-layer laminated glazing and our integrated railing system which has been designed to work seamlessly with our framing.
There are a number of options available for your SkyDeck™. The extruded aluminum structural members come with a powder coat finish which is available in a variety of color choices. The railings can be glass panels, rods or cables. There is an integrated LED lighting channel in the perimeter frame to edge light your deck with unlimited color options. We can also supply you with glass stair treads, shop drawings and engineering.
Our glass make-up meets ASTM C1028-07 for unprecedented strength and safety along with ASTM C1048 and UL410 for anti-slip traction coefficient. The glass panels are permanently bonded to the frame with Dow Corning's 995 structural silicone and utilize our patent pending HGC clips. All SkyDeck™ systems are designed and engineered to support a live load of 100lbs per sq. ft.*
If you are looking to take your deck designs to the next level SkyDeck™ is your answer.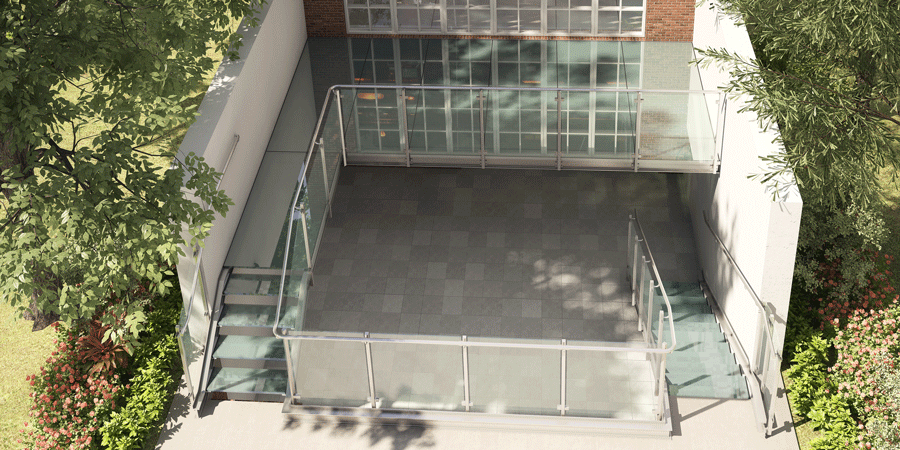 *Each job has different conditions that will impact final load bearing capabilities of the assembly. Please refer to our load chart on our resources page for accurate load assessments. Each job needs to be reviewed by our engineer for final load bearing evaluation.