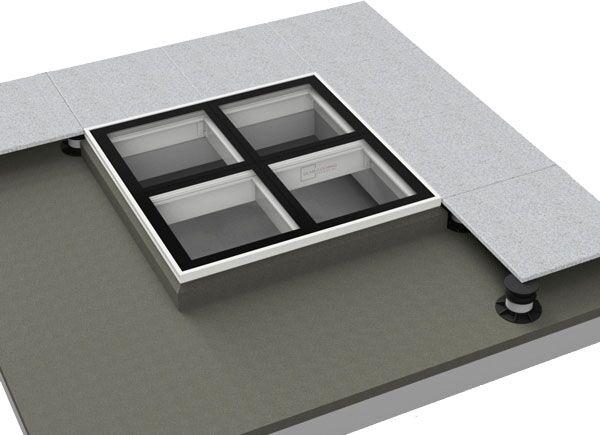 Glass Flooring Systems' thermally broken SkyFloor® elevated units are an excellent option when incorporating walkable skylights into your roof paver layout. Our thermally broken SkyFloor® units have been designed to work perfectly within pedestal paver applications. The outside dimensions of our units are designed to layout perfectly with a 23 7/8 x 23 7/8 paver configuration or a variation of those dimensions. Each unit is engineered to withstand up to 100lbs per sqft live load* and has numerous design features to ensure a beautiful, trouble free finished product.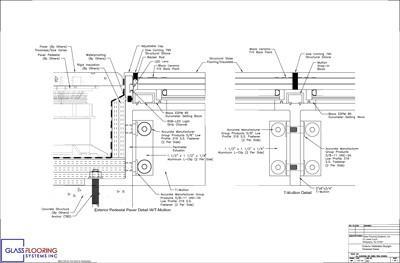 Thermally broken SkyFloor® units are constructed of 6063-T6 aluminum, greatly reducing the overall weight of the completed assembly while still maintaining all of the strength and load bearing capabilities required. This reduced weight provides for easier and quicker installation, saving both time and money.
All thermally broken SkyFloor® units utilize our patented framing system which incorporates our snap on setting blocks. Our setting blocks works as one with the framing members, eliminating potential installation issues or unsightly finish conditions. In addition, all thermally bro-ken frames are configured with an LED lighting channel. This provides a wave of color over the glass transforming any room into a dynamic living space.
Thermally broken SkyFloor® units come in either white or black with custom colors available upon request.

Standard Features
Thermally broken frames
6063-T6 Aluminum construction
Fully independent structural framing
Insulated Glass Units
Stepped design to transfer load of the structural floor glazing off the Insulated Glass Unit
Integrated LED lighting (Optional)
Designed in snap on setting blocks (80-90 shore as required for structural glass flooring)
Adjustable cap with backer rod stop. Allows for various glass thicknesses without any redesign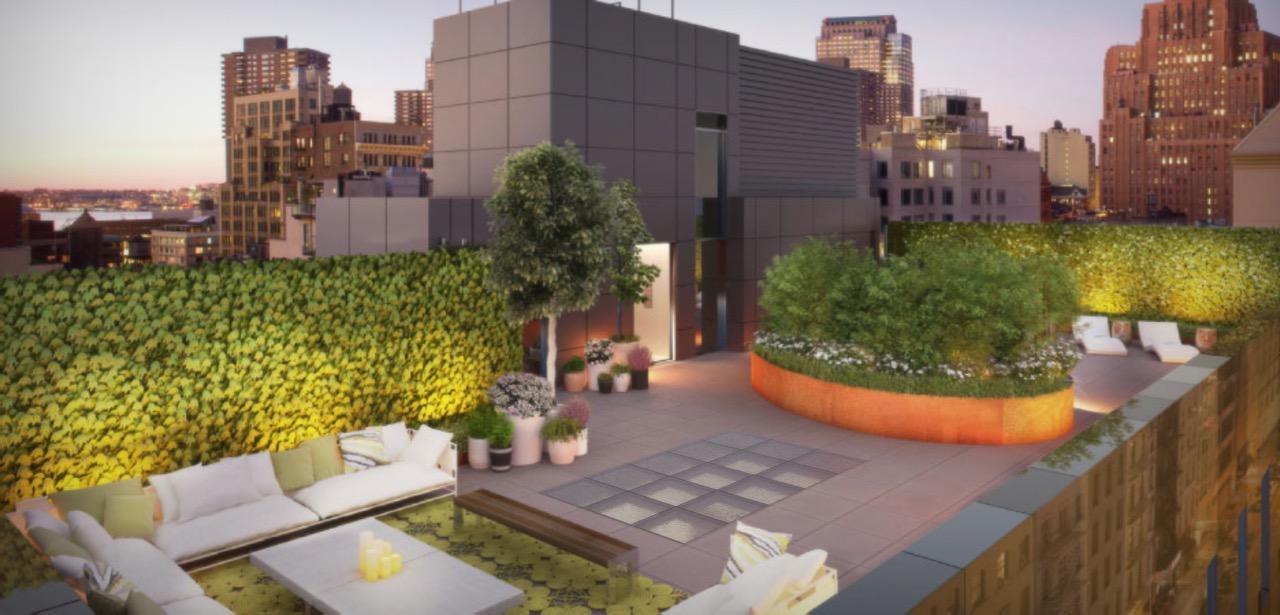 * 1/8" per foot pitch required on all installations.
* Custom Sizes available upon request.
* Drawings and illustration not to scale.
*Each job has different conditions that will impact final load bearing capabilities of the assembly. Please refer to our load chart on our resources page for accurate load assessments. Each job needs to be reviewed by our engineer for final load bearing evaluation.